Monthly Archive for June, 2012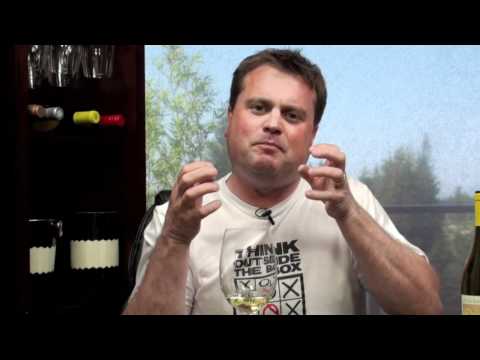 We don't actually know these fine discriminating gentlemen but we certainly approve of their comments – listen…
Our third Stainless Steel Sauvignon Blanc is sourced entirely from Great Oaks Vineyard on the warm edges of the Santa Ynez River between Solvang and Santa Ynez.
Winemaker Bruce McGuire chose a small lot to ferment and age entirely in Stainless Steel, thus creating a wine showing exactly the bright fruit expression produced in the vineyard without the spice and rich nuances imparted by oak barrels.
Bruce's success with this technique, which he last produced from our Lafond Vineyard in 2006, is immediately evident in the lively varietal aromas of yellow tropical fruits, Meyer lemons and citrus blossoms.
Firm acidity tightens up the wine in the back of the mouth carrying on succulent notes of citrus and spice.
Winemaker's comments: Great Oaks Vineyard Sauvignon Blanc belongs to the Musque Clone, one of our favorites for its exotic aromatics. Located near Los Olivos it is adjacent to the Joughin Ranch, a vineyard we manage.
A cool slow fermentation in refrigerated stainless steel tanks allows us to preserve the Musque aroma and the natural qualities of the grape.
Click image to enlarge:
Suggested retail: 18.00
To Order: Santa Barbara Winery
Winemaker's comment: The Lafond Vineyard Terroir produces a Pinot Noir that is both dark and rich.
Clone 777 accentuates and compliments these qualities with an emphasis in aroma and a fruit forward quality.
2009 was an excellent growing season which magnified the sometimes subtle qualities of this clone.
Suggested Retail: 48.00
192 cases produced.
To Order: www.lafondwinery.com

Winemaker's comment: Arita Hills consistently produces a lighter more delicate version of Pinot Noir than the Lafond Vineyard.
The grapes for this wine were picked solely fom the upper slope of the vineyard where, because of the lower fertility and better drainage, produce lower yields and more delicate and perfumed wines.
(Arita Hills is a Vineyard that borders the Lafond Vineyard and is farmed and harvested by Lafond Vineyards.)
Suggested Retail: 45.00
To Order: www.lafondwinery.com

Flowering is over and the clusters have set. The grapes appear to have set fairly well so that the crop looks promising. Today is a very windy day and very windy days can cause problems during flowering with the set- fortunately we are done.
With the clusters now set we can begin leafing, during flowering this would damage the clusters. The machine is a giant vacuum which sucks in the leaves, chops them up and blows them out at the ground.
We remove leaves only in the cluster growing area, the rest of the canopy is not affected. This is to permit air circulation and reduce the possibility of mildew. In a cool climate, such as ours, mildew is always a possibility.
After the leafing machine has passed workers walk down the rows and clean up leaves that have hung on. In most years this is repeated at least three times during the growing season.
The images are self explanatory. Click to enlarge: